« Back to All Recipes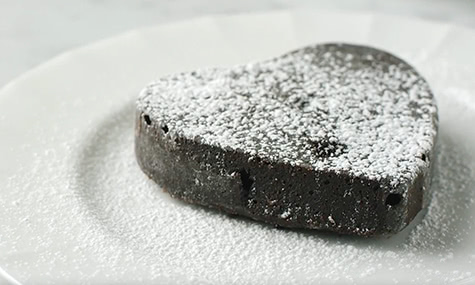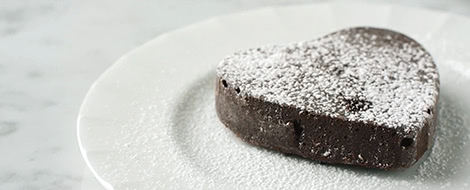 « Back to All Recipes
Chocolate Lava Cakes
The only thing better than how ooey-gooey and delicious these cakes taste is how easy they are to make.
Unsalted butter, plus more for preparing the ramekins 4 tablespoons
Dark chocolate, chopped 5 ounces
Eggs 2
Egg yolks 2
Granulated sugar ¼ cup
Vanilla extract ½ teaspoon
Gluten-free all-purpose flour 3 tablespoons
Xanthan gum ⅛ teaspoon
Unsweetened cocoa powder 1 tablespoon
Salt ⅛ teaspoon
Powdered sugar, whipped cream, or whipped coconut cream for serving (optional)
Preheat the oven to 425°F.
Butter the insides of 4 (4-ounce) oven-safe ramekins and place the ramekins in a baking dish.
In the top of a double boiler set over simmering water, combine the chocolate and 4 tablespoons butter, stirring frequently until melted.
In a large bowl, whisk together the eggs, egg yolks, sugar, and vanilla until the mixture becomes thick and very pale yellow. While whisking, slowly add the melted chocolate-butter mixture to the egg mixture until well combined.
Stir in the flour, xanthan gum, cocoa powder, and salt. Transfer the mixture to the prepared ramekins in the baking dish, dividing equally.
Place the baking dish in the preheated oven and add water to the baking dish so that it comes halfway up the sides of the ramekins. Bake for about 15 minutes, until the centers of the cakes are just barely set.
Carefully remove the ramekins from the baking dish and transfer them to a wire rack. Cool for about 10 minutes.
Before serving, run a butter knife around the edge of each cake to loosen it from the ramekin and then invert it onto a serving plate. Dust with powdered sugar or add a dollop of whipped cream or whipped coconut cream. Serve immediately.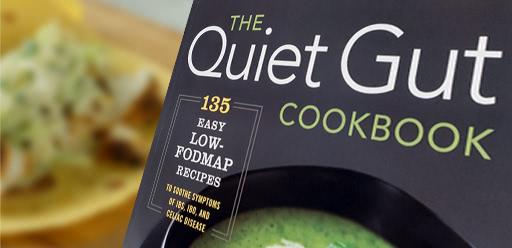 Get 135 Recipes
Sign up for email updates and to receive your copy of The Quiet Gut Cookbook.
Sign Up!
You may also be interested in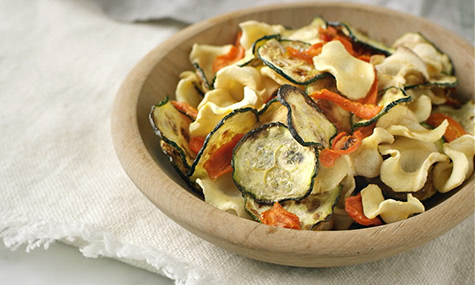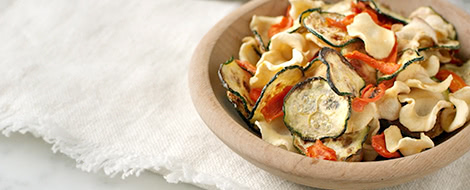 Baked Veggie Chips
Crunchy chips that are baked, not fried, and made from veggies.
Get the Full Recipe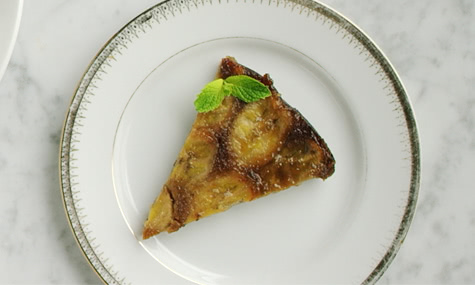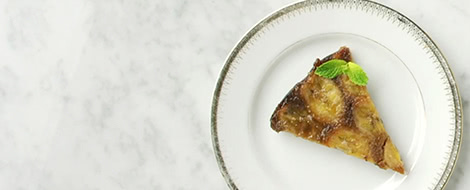 Caramelized Upside-Down Banana Cake
While baking, the bananas caramelize in a mixture of melted butter and brown sugar at the bottom, which is soon to become the top.
Get the Full Recipe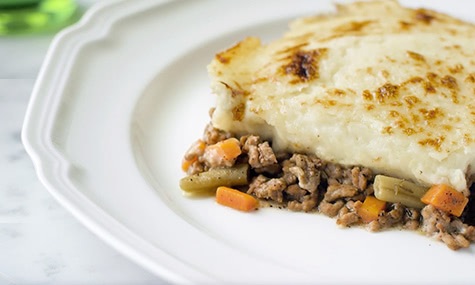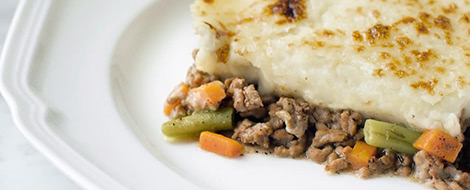 Quick Shepherd's Pie
Enjoy this hearty pie dish that is deceptively simple to make.
Get the Full Recipe