« Back to All Recipes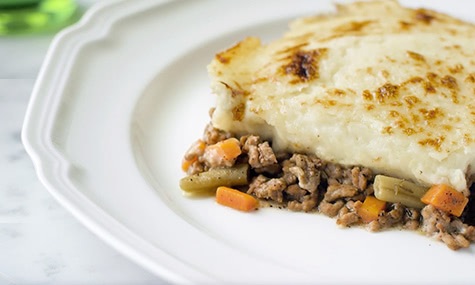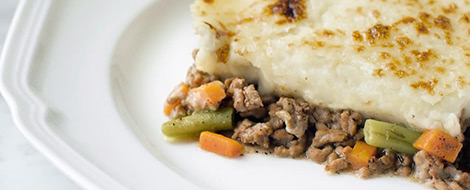 « Back to All Recipes
Quick Shepherd's Pie
Enjoy this hearty pie dish that is deceptively simple to make.
Potatoes, peeled and cubed 2 pounds
Salt, divided, plus additional if needed 2 teaspoons
Softened cream cheese 2 tablespoons
Heavy Cream ½ cup
Olive oil 1 tablespoon
Ground beef or lamb 1¾ pounds
Freshly ground black pepper 2 teaspoons
Carrot, diced 1
Butter 2 tablespoons
Gluten-free, all-purpose flour (such as King Arthur's) 2 tablespoons
Homemade (onion and garlic-free) beef stock or broth 1 cup
Worcestershire sauce or gluten-free soy sauce 1 tablespoon
Fresh or frozen green beans, cut into 1-inch pieces 1 cup
Minced fresh thyme 1 tablespoon
Garlic oil 1 tablespoon
Chopped fresh parsley for garnish 2 tablespoons
Place the potatoes in a large saucepan and cover with water. Add 1 teaspoon of the salt and bring to a boil over high heat.
Reduce the heat to medium, and simmer until the potatoes are tender, about 12 minutes.
While the potatoes are cooking, heat the oil in a large skillet over medium-high heat. Add the meat, the remaining salt, and pepper. Cook, stirring and breaking up the meat with a spatula for about 4 minutes or until browned.
Drain the excess fat from the pan. Add the carrot and cook, stirring occasionally, for another 5 minutes.
Drain the potatoes and transfer them to a large bowl. Add the cream cheese and cream, and mash with a potato masher until smooth. Taste and add more salt if needed.
In a small saucepan over medium heat, melt the butter. Add the flour and cook, whisking constantly, for 2 minutes.
Whisk in the beef broth and Worcestershire sauce or gluten-free soy sauce, and cook until thickened, about 1 more minute. Add the sauce to the meat mixture and stir in the green beans and thyme.
Preheat the broiler on high.
Transfer the meat mixture to a baking dish. Spoon the potato mixture over the top and spread out evenly. Broil for 3 to 4 minutes, until the potatoes are nicely browned.
Remove from the oven and drizzle the garlic oil over the top. Serve hot, garnished with parsley.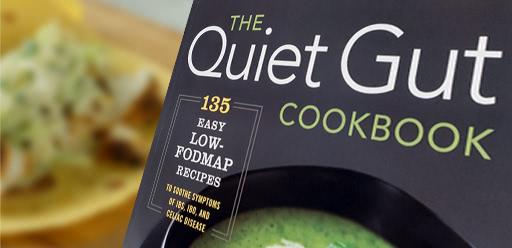 Get 135 Recipes
Sign up for email updates and to receive your copy of The Quiet Gut Cookbook.
Sign Up!
You may also be interested in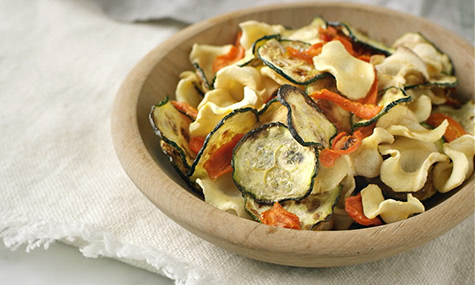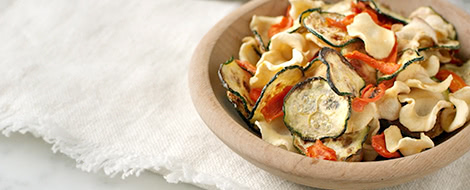 Baked Veggie Chips
Crunchy chips that are baked, not fried, and made from veggies.
Get the Full Recipe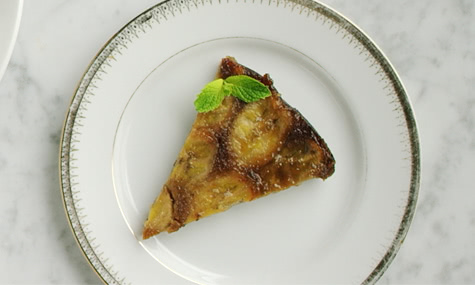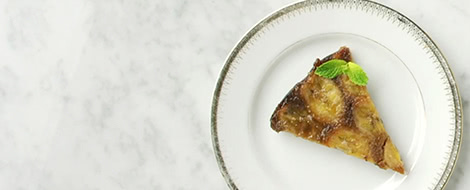 Caramelized Upside-Down Banana Cake
While baking, the bananas caramelize in a mixture of melted butter and brown sugar at the bottom, which is soon to become the top.
Get the Full Recipe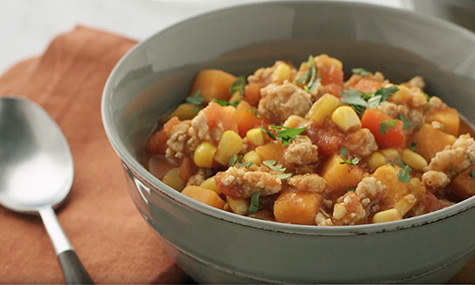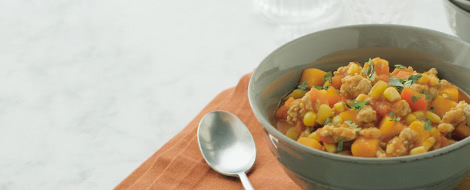 Turkey and Sweet Potato Chili
This delectable chili replaces beans with sweet potatoes and spices.
Get the Full Recipe