« Back to All Recipes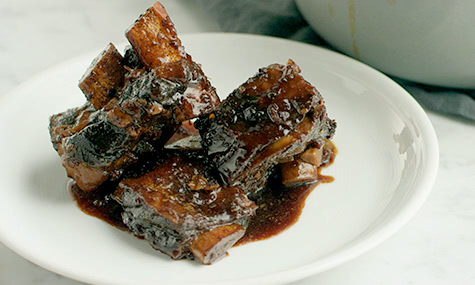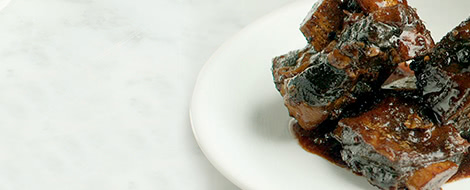 « Back to All Recipes
Ginger-Orange Braised Short Ribs
A recipe for tender, "fall-from-the-bone" short ribs with an intense Asian flavor.
Beef short ribs, cut into 4-ounce pieces 5 pounds
Gluten-free soy sauce 1 cup
Light-brown sugar ½ cup
Rice vinegar ¼ cup
Onion- and garlic-free chili paste 1 to 2 tablespoons
Dark sesame oil 1 tablespoon
Minced fresh ginger 2 tablespoons
Red-pepper flakes ¾ teaspoon
Orange juice, divided 4 tablespoons
Water 4 cups
Lemon juice 2 tablespoons
Preheat oven to 350°F.
Place the ribs, soy sauce, brown sugar, vinegar, chili paste, sesame oil, ginger, red-pepper flakes, 2 tablespoons of the orange juice, and water in a large Dutch oven.
Cover the pot and cook in the preheated oven for 3 hours, until the meat is very tender and falling apart. Take the pot out of the oven and carefully transfer the ribs to a plate. Set aside.
Raise the oven temperature to 425°F.
Skim the fat off the top of the cooking liquid. Bring the liquid to a boil over medium-high heat, and cook until it is reduced to about 1¼ cups, about 10 minutes.
Strain the liquid through a fine-meshed sieve and discard the solids. Return the liquid to the pot and stir in the remaining 2 tablespoons of the orange juice and lemon juice.
Return the ribs to the pot in the oven. Cook for about 10 minutes, until the liquid becomes a thick glaze. Serve hot.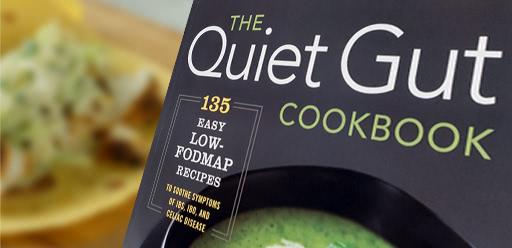 Get 135 Recipes
Sign up for email updates and to receive your copy of The Quiet Gut Cookbook.
Sign Up!
You may also be interested in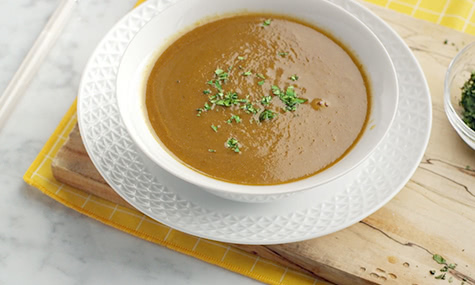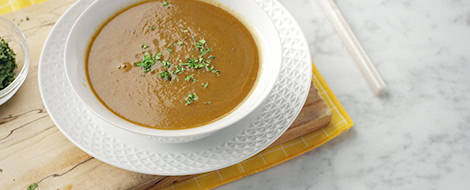 Curried Squash Soup with Coconut Milk
A delicious, quick and easy three-squash soup flavored with garlic oil, fresh ginger and curry.
Get the Full Recipe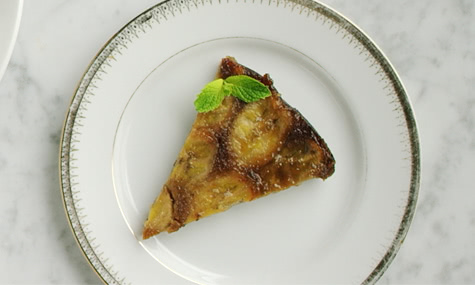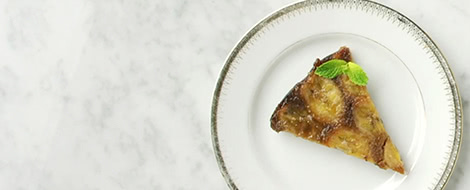 Caramelized Upside-Down Banana Cake
While baking, the bananas caramelize in a mixture of melted butter and brown sugar at the bottom, which is soon to become the top.
Get the Full Recipe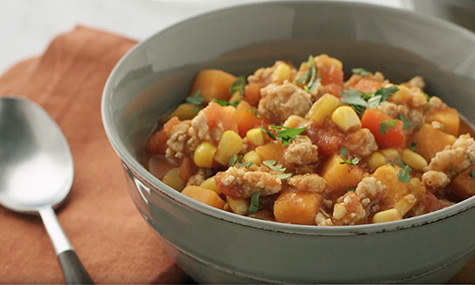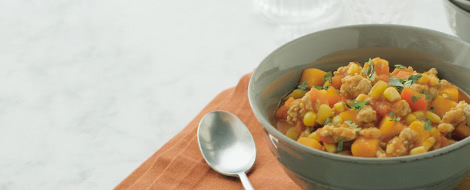 Turkey and Sweet Potato Chili
This delectable chili replaces beans with sweet potatoes and spices.
Get the Full Recipe