« Back to All Recipes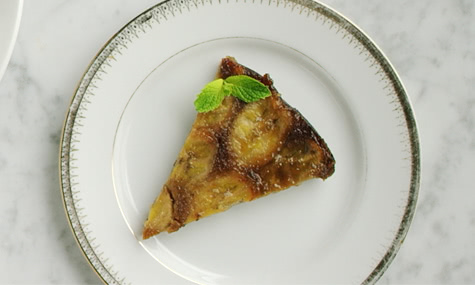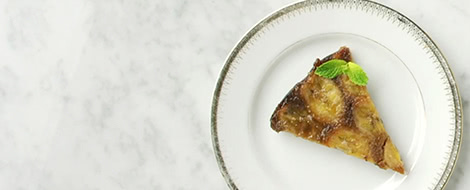 « Back to All Recipes
Caramelized Upside-Down Banana Cake
While baking, the bananas caramelize in a mixture of melted butter and brown sugar at the bottom, which is soon to become the top.
Butter or coconut oil for preparing the pan
Unsalted butter 2 tablespoons
Brown sugar 2 tablespoons
Bananas, 1 sliced and 1 mashed, divided 2
Eggs, lightly beaten 2
Maple syrup ⅓ cup
Unsweetened coconut milk ¼ cup
Vanilla extract 1 teaspoon
Baking soda ½ teaspoon
Distilled vinegar 1 teaspoon
Coconut flour ⅓ cup
Preheat the oven to 350°F.
Grease a 9-inch cake pan with butter or coconut oil. Put the butter in the cake pan and place the pan in the oven for a few minutes while it is preheating.
Once the butter is melted, remove the pan from the oven and tilt it around so that the butter thoroughly coats the bottom of the pan. Sprinkle the brown sugar over the melted butter and arrange the banana slices in the pan on top of the butter and sugar.
In a large bowl, combine the eggs, maple syrup, coconut milk, vanilla, baking soda, vinegar, and mashed banana, and mix well. Add the coconut flour, and stir to mix and eliminate any clumps.
Pour the batter on top of the banana slices in the pan and spread into an even layer.
Bake in the preheated oven until the top of the cake is lightly browned and the cake is set in the center, about 25 minutes. Remove from the oven and cool completely in the pan on a wire rack.
Slide a butter knife around the edge of the cake to loosen it from the pan, then invert the cake onto a serving platter. Serve at room temperature.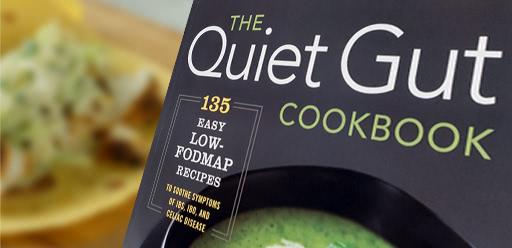 Get 135 Recipes
Sign up for email updates and to receive your copy of The Quiet Gut Cookbook.
Sign Up!
You may also be interested in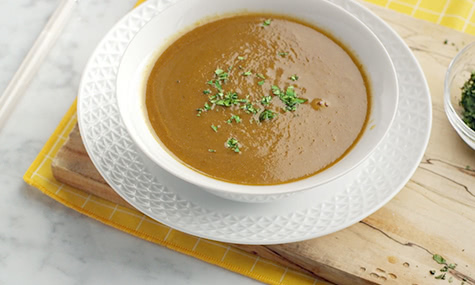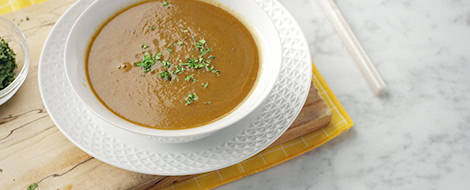 Curried Squash Soup with Coconut Milk
A delicious, quick and easy three-squash soup flavored with garlic oil, fresh ginger and curry.
Get the Full Recipe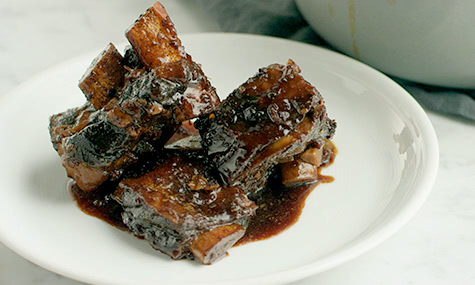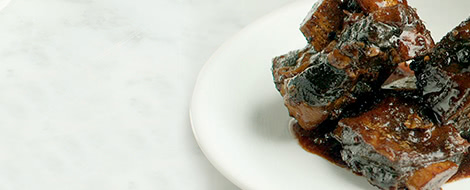 Ginger-Orange Braised Short Ribs
A recipe for tender, "fall-from-the-bone" short ribs with an intense Asian flavor.
Get the Full Recipe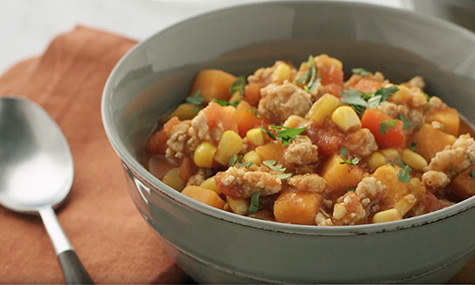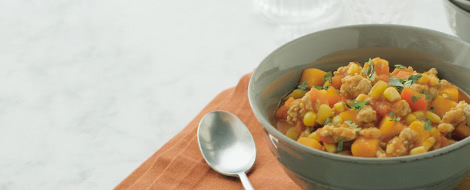 Turkey and Sweet Potato Chili
This delectable chili replaces beans with sweet potatoes and spices.
Get the Full Recipe