« Back to All Recipes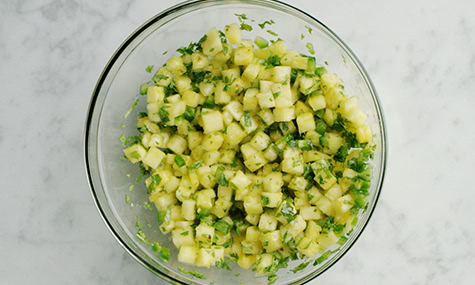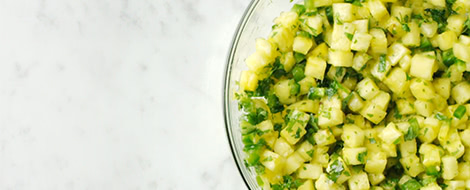 « Back to All Recipes
Pineapple Salsa with Spiced Tortilla Chips
Enjoy a delightful balance of sugar and spice in this salsa. The chips provide a satisfying crunch.
For the Salsa
Chopped pineapple 2 cups
Jalapeño chilies, seeded and finely chopped 2
Finely chopped cilantro ¼ cup
Salt ½ teaspoon
Juice of 1 lime
Olive oil 1 tablespoon
For the Tortilla Chips
Corn tortillas 12 (6-inch)
Vegetable oil 1 tablespoon
Ground cumin 1 teaspoon
Gluten-, onion-, and garlic-free chili powder 1 teaspoon
Salt 1 teaspoon
For the Salsa
In a medium bowl, stir all of the ingredients together until well combined. Before serving, let sit at room temperature for 15 to 20 minutes, allowing the flavors to blend.
For the Tortilla Chips
Preheat the oven to 350°F.
Cut each tortilla into 8 wedges. Brush the wedges on both sides with the oil and arrange them in a single layer on a large baking sheet.
In a small dish, combine the cumin, chili powder, and salt. Sprinkle this spice mixture onto the chips, distributing evenly.
Bake the chips for about 7 minutes. Turn the pan around and bake an additional 7 to 8 minutes until the chips are golden brown and crisp. Serve immediately or cool to room temperature. Cooled chips may be stored in a sealed container on the countertop for up to 3 days.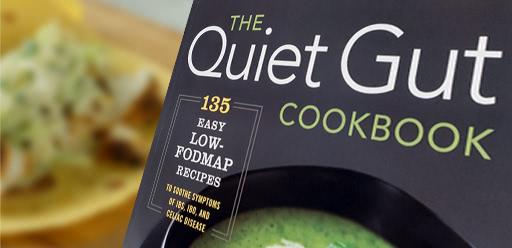 Get 135 Recipes
Sign up for email updates and to receive your copy of The Quiet Gut Cookbook.
Sign Up!
You may also be interested in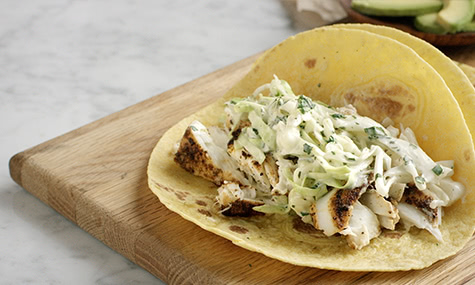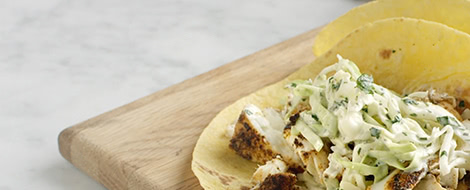 Grilled Halibut Tacos with Cabbage Slaw
Grilled fish instead of fried for a lighter version of a classic. The smokiness and spice rub make up for any lost flavor.
Get the Full Recipe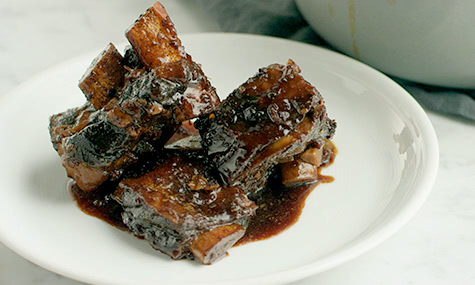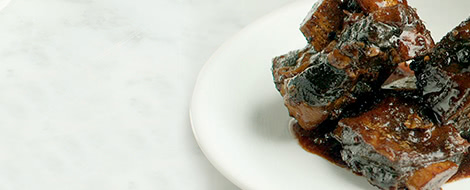 Ginger-Orange Braised Short Ribs
A recipe for tender, "fall-from-the-bone" short ribs with an intense Asian flavor.
Get the Full Recipe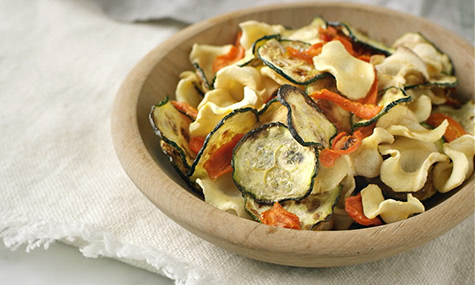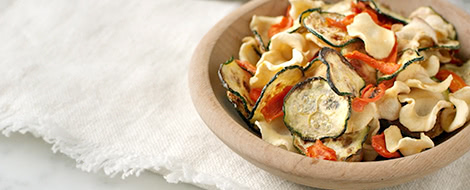 Baked Veggie Chips
Crunchy chips that are baked, not fried, and made from veggies.
Get the Full Recipe