« Back to All Recipes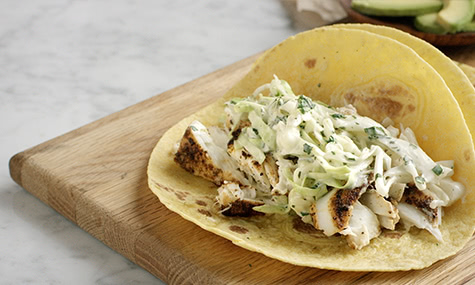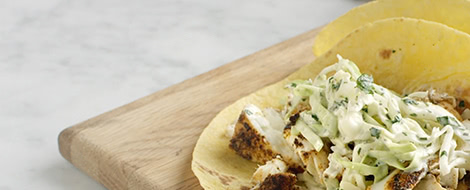 « Back to All Recipes
Grilled Halibut Tacos with Cabbage Slaw
Grilled fish instead of fried for a lighter version of a classic. The smokiness and spice rub make up for any lost flavor.
For the Fish Tacos
Gluten-, onion-, and garlic-free chili powder 4 teaspoons
Lime juice 2 tablespoons
Olive oil 2 tablespoons
Ground cumin 1 teaspoon
Salt 1 teaspoon
Freshly ground black pepper ½ teaspoon
Halibut fillets 4 (6-ounce)
Cooking spray
Corn tortillas, warmed 12
Avocado, thinly sliced ½
For the Slaw
Mayonnaise ½ cup
Chopped fresh cilantro 2 tablespoons
Zest and juice of 1 lime
Sugar 1 teaspoon
Salt ⅛ teaspoon
Pepper ⅛ teaspoon
Finely shredded green cabbage 3 cups
In a small bowl, combine the chili powder, lime juice, oil, cumin, salt, and pepper. Rub this spice mixture all over the fish fillets and refrigerate for about 20 minutes.
While the fish is marinating, make the coleslaw. In a large bowl, combine the mayonnaise, cilantro, lime zest and juice, sugar, salt, and pepper and stir to mix. Add the cabbage and toss well. Cover and refrigerate until ready to serve.
To cook the fish, spray a grill or grill pan with cooking spray and heat it to medium-high.
Cook the fish for 3 to 5 minutes per side, until it flakes easily with a fork. Transfer to a cutting board and break into chunks.
To serve, place 2 tortillas on each serving plate. Top with some of the fish and a handful of coleslaw.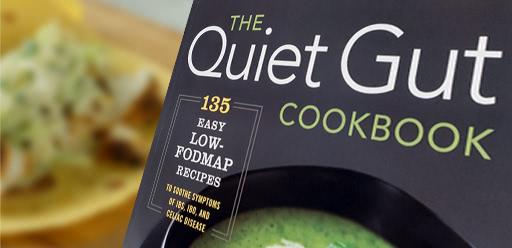 Get 135 Recipes
Sign up for email updates and to receive your copy of The Quiet Gut Cookbook.
Sign Up!
You may also be interested in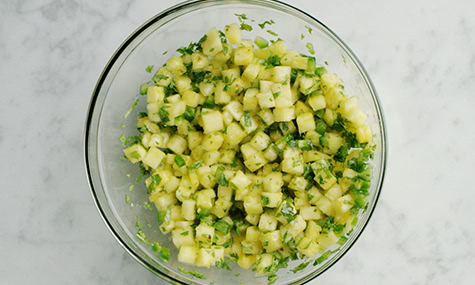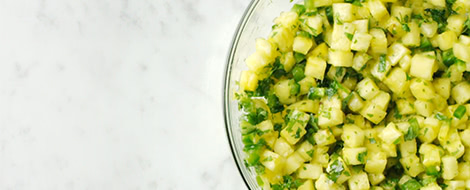 Pineapple Salsa with Spiced Tortilla Chips
Enjoy a delightful balance of sugar and spice in this salsa. The chips provide a satisfying crunch.
Get the Full Recipe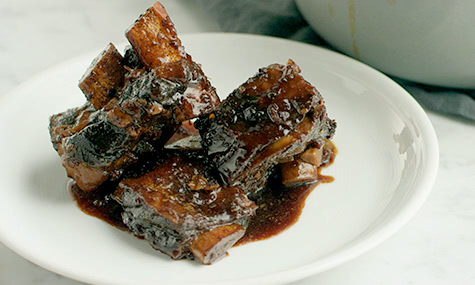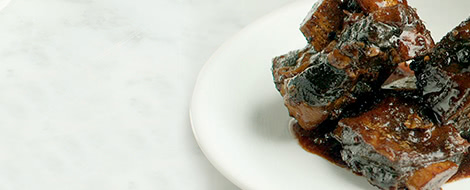 Ginger-Orange Braised Short Ribs
A recipe for tender, "fall-from-the-bone" short ribs with an intense Asian flavor.
Get the Full Recipe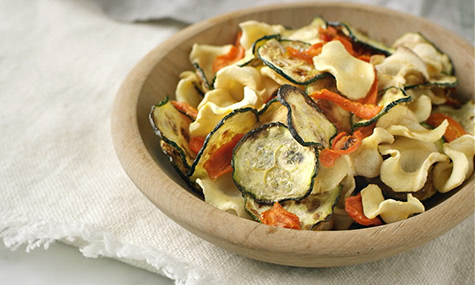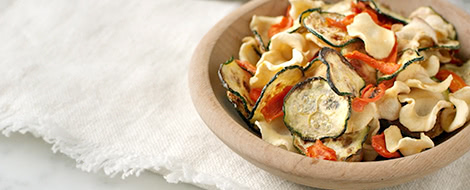 Baked Veggie Chips
Crunchy chips that are baked, not fried, and made from veggies.
Get the Full Recipe