How ENTYVIO works
ENTYVIO works at the site of the problem: your gut
ENTYVIO is for adults with moderate to severe ulcerative colitis (UC) or Crohn's disease
What causes
ulcerative colitis
and Crohn's disease?
Overactive immune system sends
too
many white blood cells into the gut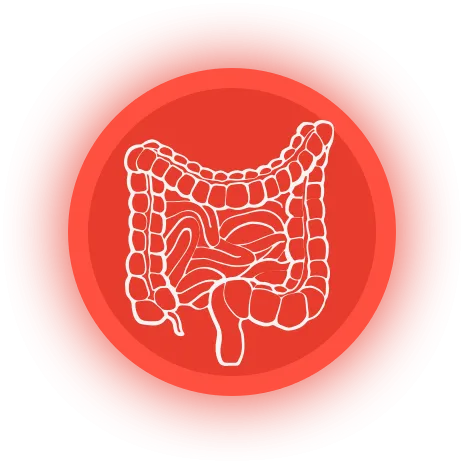 White blood cells can
cause inflammation
Your immune system uses white blood cells to protect you from infections and other diseases.
In people who have UC or Crohn's, the immune system mistakenly identifies certain parts of your gut as invasive material and sends too many white blood cells to the area.
This causes increased inflammation, which can result in permanent damage to your gut.
---
How does ENTYVIO help fight inflammation in the gut?
ENTYVIO works by blocking a type of
gut-directed, inflammation-causing white blood
cell from entering the gut. This can help control
inflammation caused by UC and Crohn's.
Individual results may vary.
Ready to talk to your doctor?
This guide can help your next conversation with your doctor go more smoothly.
Get the guide
Crohn's results
See how ENTYVIO helps treat moderate to severe Crohn's disease.
Get the facts